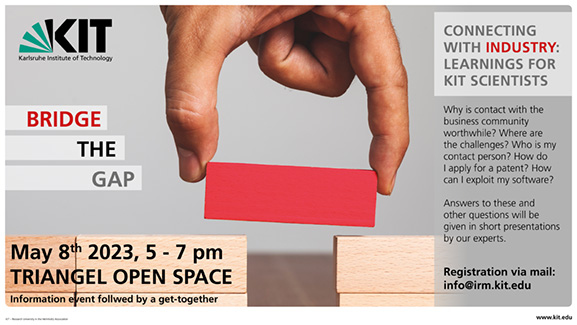 maKeIT introduced in a snapshot - Bridge the Gap
The maKeIT team is out and about again: At "Bridge the Gap" on May 8, everything will revolve around how researchers at KIT can establish a better connection to business and society. As the new intrapreneurship program at KIT, maKeIT cannot be far away.
LEARN MORE
maKeIT for Impact – TIL:Festival 2023
maKeIT is a new initiative for all KIT employees who want to contribute to a greater impact of KIT in economy and societyDuring TIL:Festival 2023, we will present our project on May 5, starting at 2 pm. We want to get in touch with employees, friends and partners of KIT.
LEARN MORE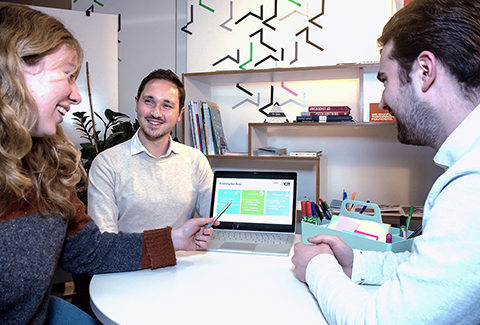 Together towards Climate Neutrality
PhD students develop climate-friendly projects in a cooperation of maKeIT and KIT Graduate School "Enabling Net Zero". The findings provide valuable feedback for the design of future transfer offers.

LEARN MORE
"With maKeIT, young scientists learn entrepreneurial thinking and receive the right tools for transferring their research results to business and society."
- Prof. Dr. Thomas Hirth